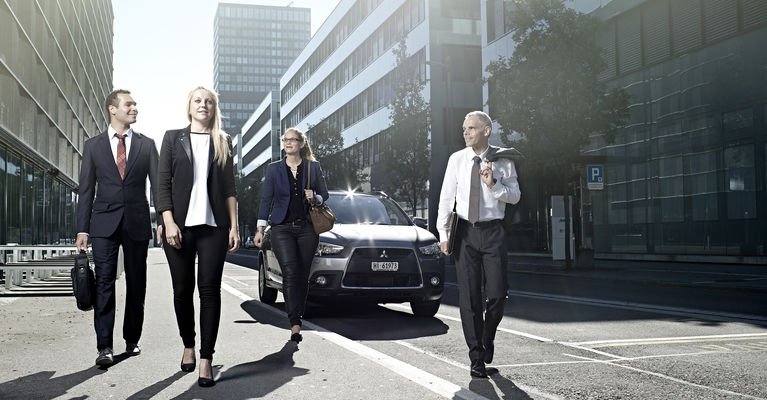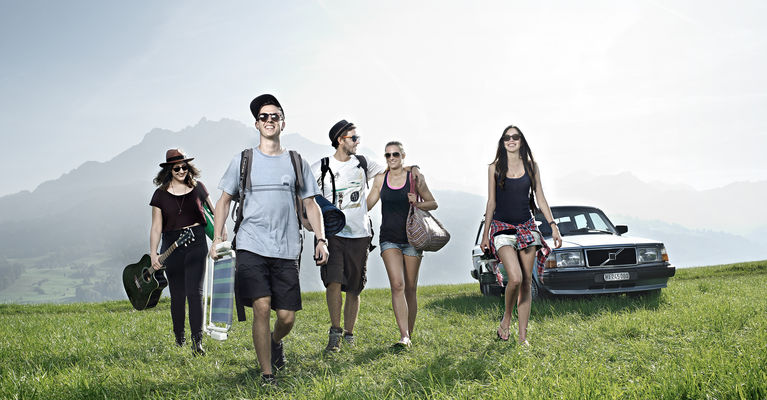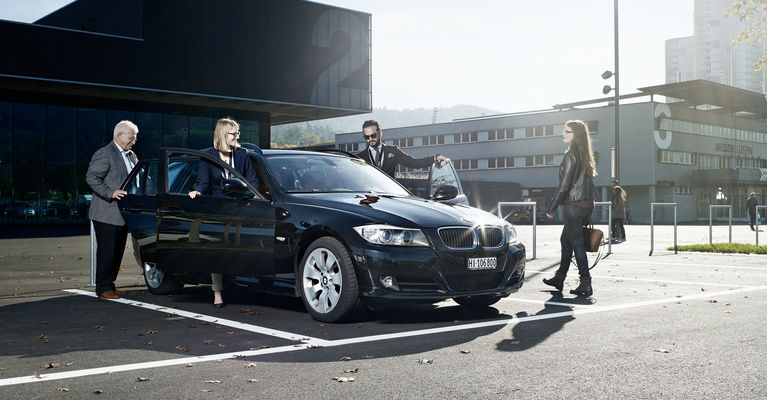 THIS IS HOW IT WORKS
HitchHike offers companies, municipalities, regions and other institutions the tools and knowledge to actively promote and realize the use of carpooling.
"We lift you into the role of an active enabler for this sustainable way of using cars as transport vehicle."
The public- and corporate models address different needs. The GoHitchHike application (scroll down) will help you decide which model is best suited to your needs. Regardless of the model chosen, users benefit from the extensive network of Hitchhikers and companies, institutions or municipals, some of which have been working or pooling with HitchHike for 10 years.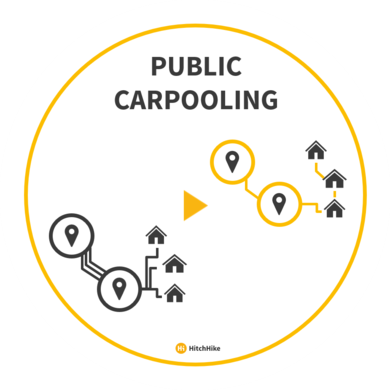 Public Carpooling in your region
Municipalities and regions take on a role model function by creating an offer themselves and by actively participating in the promotion of carpooling.
The volume of road traffic can also be reduced, which benefits the climate and the population living in the region.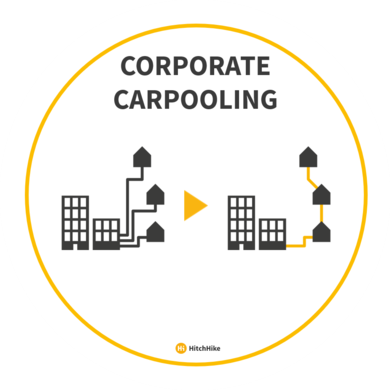 Corporate carpooling for companies
We set up carpooling points at your locations, which are only used by your employees. You get a private community in the HitchHike platform where you can organize your rides. Universities, research institutes, hospitals, administrations, etc. also fall into this category.
Both the provider as well as the user will reach their goals and their destinations with HitchHike.
FOR PROVIDERS
Would you like to enable the formation of car pools in your context? Enable your ecosystem, it needs support.
We help you with a targeted approach and take your situation into account. Each company/institution or region (e.g. municipality) has its own particularities. Which segment do you belong to?
We use digital and physical elements, one core of which is our HitchHike software. Four further components define the 5-component model of HitchHike
For larger institutions we recommend a private community and for others participation in the PublicCarpooling model.
Thanks to your participation we can save CO2. Calculate for yourself with our CO2 calculator verified by myClimate.
Click the HitchHike Calculator icon and calculate yourself :)

If
there
are
in
a
company
and
% use
the
HitchHike
platform,
the
daily
carbon
emissions
can
be
reduced
by
22.00 kg
and
the
annual
emission
by
as
much
as
6.00 t
This
is
a
previously
untapped
potential.
Share on Facebook
Share by Email
Go HitchHike - Find the right carpooling solution for you!
The HitchHike carpooling system provides companies, communities and regions with the tools and knowledge to actively promote carpooling.
1. Identify potential
You tell us how many people could benefit from the offer.
2. Determine the rideshare points
You determine the number and locations of the rideshare points.
3.Request a quote
You will receive a tailor-made offer from us.
With GoHitchHike you can find out which model suits you best.
FOR USERS
As a user, simply log in to HitchHike Public Carpooling:
Plan your trips, be it as a driver or a passenger, and check out the matches we find for you. You can leave your carpooling offer and others can contact you as well.
You help with the climate and your fellow human beings, plus you save money get to know new people.
Click the HitchHike-Calculator icon and calculate yourself :-)

For
example,
if
I
travel
from
to
times
a
week
in
a
with
a
engine
and
if
I
take
passengers
with
me,
then
I
can
reduce
the
daily
carbon
emissions
by
up
to
17.2 kg
and
my
annual
carbon
emissions
can
be
reduced
by
as
much
as
3230.3 kg
.
Share on Facebook
Share by Email