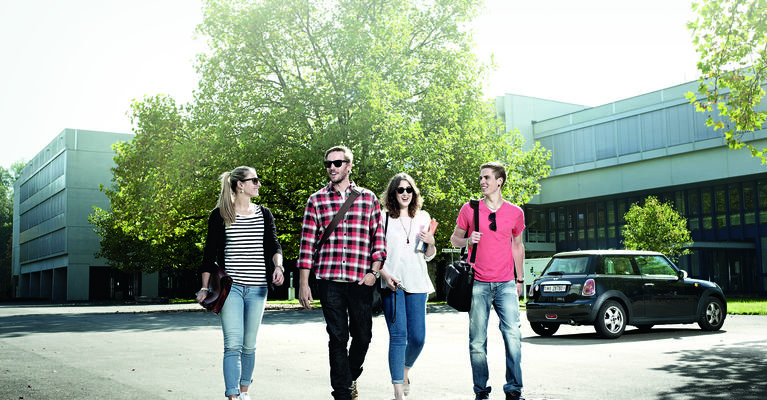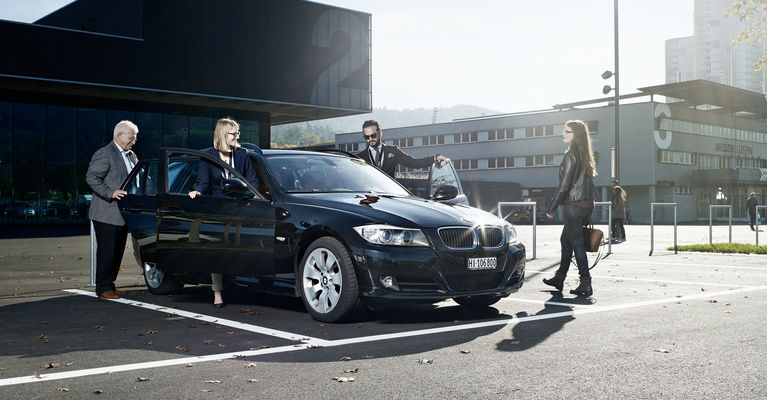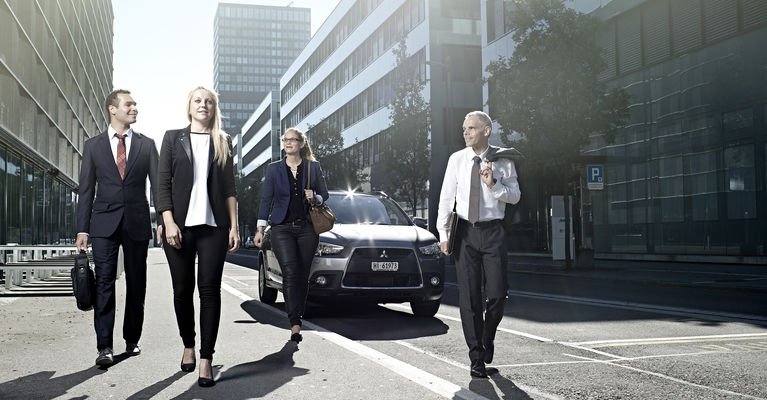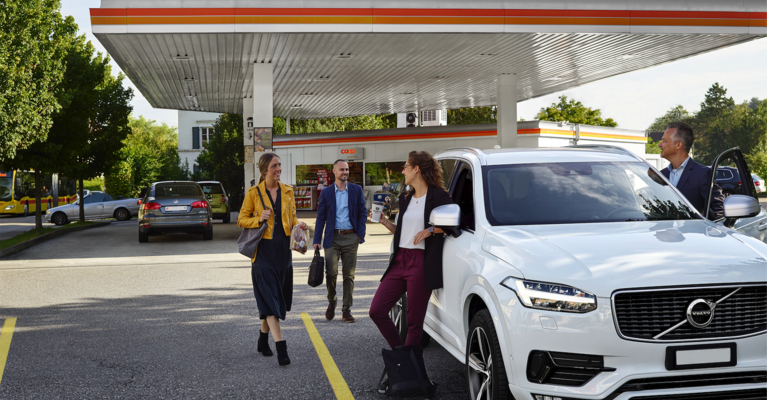 Carpooling Coop Pronto - The Swiss region grows by 101 Pick-up / Drop-off locations for carpools
With this partnership, Coop Pronto is actively committed to sustainable mobility in Switzerland. With its application and its PublicCarpooling model, HitchHike offers the ideal solution for such cooperation. The model is already being used by various municipalities in Switzerland.
Almost two thirds of the daily driving distances in Switzerland are made by car 1. With an average of 1.56 persons per vehicle, the occupancy rate is rather low. For those who commute to work by car, the occupancy rate is only 1.1 people per car2.
As result of this partnership, HitchHike's PublicCarpooling service has also been greatly expanded in French-speaking Switzerland and Ticino. The software can now be operated in all four national languages. Yes, also in Romansh!
(1) Mobilität und Verkehr: Panorama. Bundesamt für Statistik, März 2019
(2) Verkehrsverhalten der Bevölkerung. Bundesamt für Statistik, 2015
On 09 24 2019 the Coop newspaper reports - See the photo of the article. (German)
In October 2019 the Coop Pronto customer magazine reported - View photo of article DE / FR / IT
PRESS RELEASE – HITCHHIKE HELPS AVOID TRAFFIC CHAOS ON 17 & 18 NOVEMBER
On the weekend 16-18 November, the Lucerne Main Railway Station is closed for all SBB (Swiss Federal Railway) trains. The SBB will be completing work on seven special switches. Based on information provided by SBB, these switches are located at the entrance to the Lucerne Railway Station. In May 2017, a Trenitalia train derailed on one of these switches, which led to a huge traffic gridlock and a chaotic traffic nightmare. HitchHike offers the solution that keeps high traffic volume in check. To defuse the situation, HitchHike launched a carpooling platform for Lucerne: luzern.hitchhike.ch. The Lucerne Blues Festival has already announced its support for the initiative.

Three major events in Lucerne
On the aforementioned weekend, the city of Lucerne is hosting three major events that will lead to a higher traffic volume: Within the scope of the Nations League tournament, the Swiss National Football Team will be playing against Belgium in the Swisspor Arena. The Lucerne Blues Festival is celebrating its final weekend and even the Lucerne Festival invites guests to enjoy a wide range of concerts. Fans of the Swiss National Football Team as well as guests at the Lucerne Blues Festival can use HitchHike to organise or find carpool possibilities. There are target locations in the city of Lucerne as well as on the Allmend Lucerne.

Traffic gridlock inevitable
It is well known, that many of the festival guests and football fans will be arriving in Lucerne by train. Due to the closure of the main railway station, many will choose to come by car, which will lead to a very high volume of traffic. "Our initiative is designed to be a complementary measure to support public transportation. There will certainly be excellent alternative offers provided by SBB, but even so, for many people, taking public transportation will not be an option. We are therefore offering a smart alternative solution to public transportation", says Managing Director Jean-François Schnyder.

This is what the HitchHike solution entails
HitchHike, the Lucerne-based carpooling company, would like to counteract traffic congestion. To defuse the situation, HitchHike launched a carpooling platform for Lucerne: luzern.hitchhike.ch. The Lucerne Blues Festival has already announced its support for the initiative.

The platform is available to residents as well as visitors to the various major events. It is free of charge. The goal is to offer an alternative means of arrival and to thereby reduce the amount of city traffic. Sport and music fans from across Switzerland will be travelling into town for these events. "Of course, we hope that those living in Zurich, Berne or Basel find out about this and create an interesting carpool," says Schnyder. You can register and find a carpool at luzern.hitchhike.ch. The advantages of a carpool: You can share the parking and petrol expenses, can meet new people, and you can help alleviate the traffic congestion in the city. It's a WIN-WIN situation for everyone involved. The traffic managers of the city of Lucerne are most likely very pleased with this initiative.


Media contacts: Available upon request

Additional information:
UEFA Nations League Match Switzerland vs. Belgium
Story in the "Neue Luzernzeitung", 17.10.2018
RADIO CENTRAL – CENTRAL SWISS CARPOOLING COMPANY TAKES OFF
INFORMATIONAL EVENT ON PUBLIC CARPOOLING IN THE CANTON OF ZUG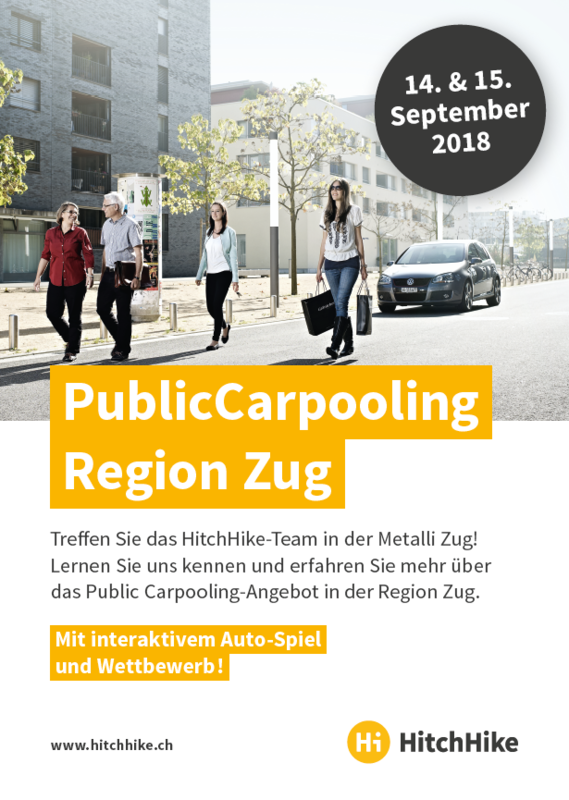 #MITFAHRENLUZERN (carpool Lucerne) WAS TRENDING FOR A FEW DAYS
Looking to share a ride on Twitter only works in cases of nationwide need. Otherwise, the tweets do not find a large enough audience. But even when using a clever brokering platform, it usually doesn't work much better in Switzerland: the Lucerne-based carpooling platform HitchHike has been around since 2012 and only has 4,000 registered members. However, these members are extremely regular users of the service, says co-founder and HitchHike Managing Director Jean-François Schnyder. The derailment at the main railway station in Lucerne provided the platform with an additional 400 users. "It was an incredible opportunity for us," he said. "A lot of people got into a total stranger's car for the first time and were able to eliminate their prejudices and reduce their fears."
Click here for the full article.
HITCHHIKING A CLICK AWAY
The morning traffic is tied up, parking spaces are all occupied, and there is only one occupant in each car. Jean-François Schnyder (29), a former student at the Technical University of Lucerne, and his colleagues were fed up with this situation. "On every coffee break, we saw how the cars were backed up in front of the overflowing parking area," Schnyder told Blick.ch.
Click here for the full article.